Branded Mobile Radio
Sound Live and Engaged with Turn-Key Programming
AudienceBakery's Branded Radio On The Go connects to your customers; extending your brand into their home, work, and mobile devices. Our one-to-one content targets your customer, product, location, promotion or other custom design as required. We provide turn-key content solutions with one-stop technology through including streaming, social networking applications, mobile apps, location based marketing, royalties and licensing fees.
---
Laser Target
AudienceBakery helped McAfee Security target techs and IT personnel for Christmas with a special rock Christmas channel just for them. The music was targeted to the core group and the McAfee Christmas channel set new levels in time spent listening for Internet listening.
Build A Brand Community
Country Financial and Cotton States Insurance engaged customers when they supported the Road Trips and Guitar picks concert tour featuring crossover country and rock artists. Audience Bakery Radio created the mobile radio station spotlighting the artists on the tour along with the latest news.
Drive Promotions
State Farm Insurance encouraged customers to "Get To A Better State." AudienceBakery created a 24/7 upbeat, positive, "Get To A Better State" music channel that could be embedded in agent's websites or shared across social networks, email, and mobile.
Branded Radio On The Go
Hertz Car Rentals connects with customers 24/7 with a variety of targeted music channels listed to and shared across mobile and social networks; and heard at Hertz locations at airports and rental stores across the country and mobile, social, and digital properties
Incentive & Reward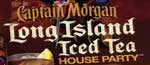 Captain Morgan's Long Island Ice Tea Party promotion needed an exclsuive music channel for all those who signed up for the Captain Morgan Party Pack. AudienceBakery created a party mix specifically targeted to the core audience for the promotion. A great party favor and still creating fun had by everyone and brand awareness for Captain Morgan!
Cross Platform Recycling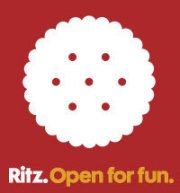 When Ritz Crackers teamed with the highly successful FOX TV Series Glee, AudienceBakery built the customer "Gleek Out with Ritz" channel featuring originals and Glee cast versions of hits. Gleek Out Radio drove entrants to post YouTube videos with Ritz for a chance to meet the cast in Los Angeles
Specialized Audience
The Outpost Life. Radio For The Great Outdoors. Targeted at hunters, fishermen, and anyone who enjoys the woods and water. AudienceBakery created a unique mix of country, rock, bluegrass, and folk with a unique attitude than spanned across social media and mobile. The Outpost Radio drives traffic to the website, digital magazine, TV programs and mobile and social promotions.